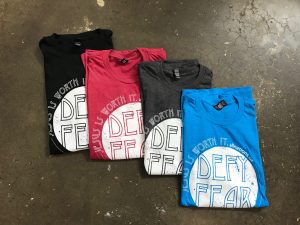 Join us to Defy Fear and declare that Jesus is Worth It!
We'd love to send you a T-shirt for a $25 donation (per shirt)!
Colors: red, blue, gray, black. Sizes: XS, S, M, L, XL, 2XL
(Subject to availability, shipping only inside the USA and Canada)
First, Complete the T-Shirt Order form here!
After completing the order form, you can make your donation online here: