08/31/2019 - 9:00 am - 4:00 pm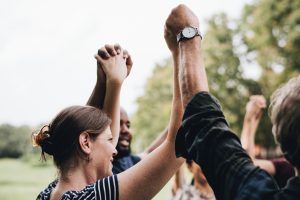 Every movement to Christ in the world today has included the presence of signs and wonders, especially miraculous healings.  How can we prepare ourselves to partner with God to heal the sick in the name of Jesus?
Join us as our friend Robert Prakash shares powerful stories of miraculous healings and teaches Biblical theology for practical application. With over 10 years of experience serving in Asia, Robert trains indigenous believers to practically heal the sick with clear demonstrations, to strategically reach the lost and plant churches.
You will be equipped to pray for the sick, and in the afternoon, you will also get to "practice" healing in class and in outreach in the city!
The cost is $25, including lunch.
Healing Service:
If you do not want to come to the entire training, but need physical healing, you are invited to join us for a healing service at 1pm-2pm!
Training will be held at the All Nations Family office in the Plexpod Westport Commons.
Information
Date & Time
08/31/2019 9:00 am - 4:00 pm

Location
Plexpod Westport Commons
300 E 39th St
64111 Kansas City