09/04/2019 - 06/03/2020 - All Day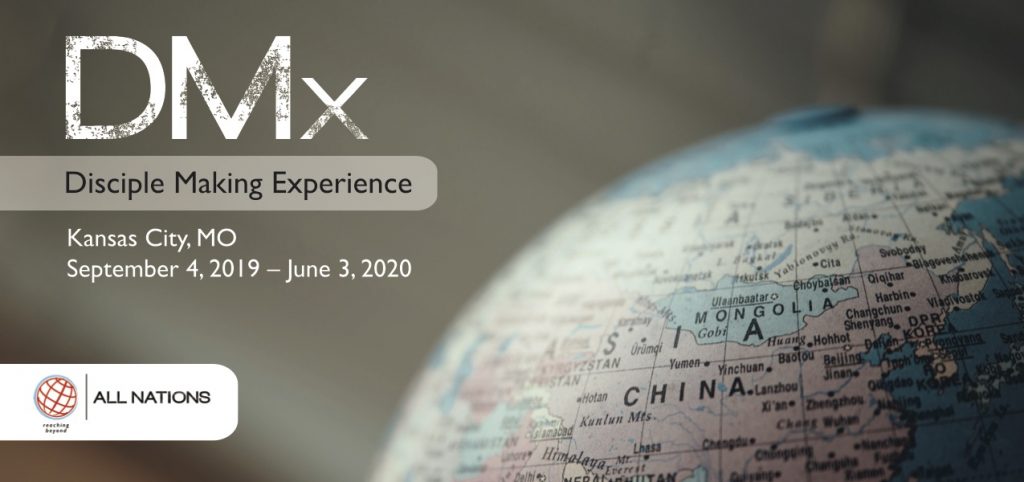 The Disciple Making Experience is an immersive experience designed to help you learn by doing. You will be a part of a community on mission in Kansas City learning disciple-making principles and implementing the elements of a healthy movement. It is designed around the five functions of healthy church movements: apostolic, prophetic, evangelistic, shepherding, teaching.
DMx will be offered in Kansas City, MO, September 4, 2019 – June 3, 2020.
Cost* (to be paid after application is approved):
Adult
Married
Couple: $3500
Kids (0-12): $300 for first child and $100 for each additional child.
*Registration for DMx includes the cost to attend the Church Planting Experience (CPx) training. We recommend you attend the October 2019 CPx (details online coming soon).
For more information, email training@allnations.us
Information
Date & Time
09/04/2019 - 06/03/2020 All Day


Map Unavailable