Security: Post-COVID Skills Online Series, Topic 1
10/22/2020 - 10/29/2020 All Day CST
This training topic (two sessions) is part of a four-topic Post-COVID Skills Series intended to help you acquire the skills to operate in our constantly changing post-COVID world. Click through here to learn about the full series and to register for all topics (security, risk, trauma care, and relief opportunities best practices) at once at a discounted rate.
Security
In two sessions, you will learn how to operate securely in the modern world. Whether it is sending a short-term mission team or long-term missionaries, your congregation and mission team need to know how to communicate well, prepare well, and receive well. This requires some basic skills in security!
This workshop will help you understand how to share the work of your missionaries with your congregation safely. It will also show you which apps to use and some secure ways to communicate with your missionaries – no matter where they serve.
This workshop is perfect for local church members, families of missionaries, missions pastors, church missions committee members, and anyone who serves as a Sender of missionaries.
Dates & Times:
Session 1: Thursday October 22nd 10:30am-12:00 CST OR 8:00pm-9:30 CST
Session 2: Thursday October 29th 10:30am-12:00 CST OR 8:00pm-9:30 CST
Can't make a session, or signing up late? It is always preferable to attend sessions in person to interact with the trainer, but if that is not possible, we can email you recordings of sessions you miss.
Cost: $30 for both sessions – you will receive a prompt to pay online after registering and a link to do so is in your registration confirmation email
Location: ONLINE – you will receive links upon payment, and a few days before each session begins
REGISTER HERE (both sessions included)
If you wish to register for all four topics in the series, register via this page for all four for $79. You should only register for individual topics (ie, Security) if you do not plan to register for all four.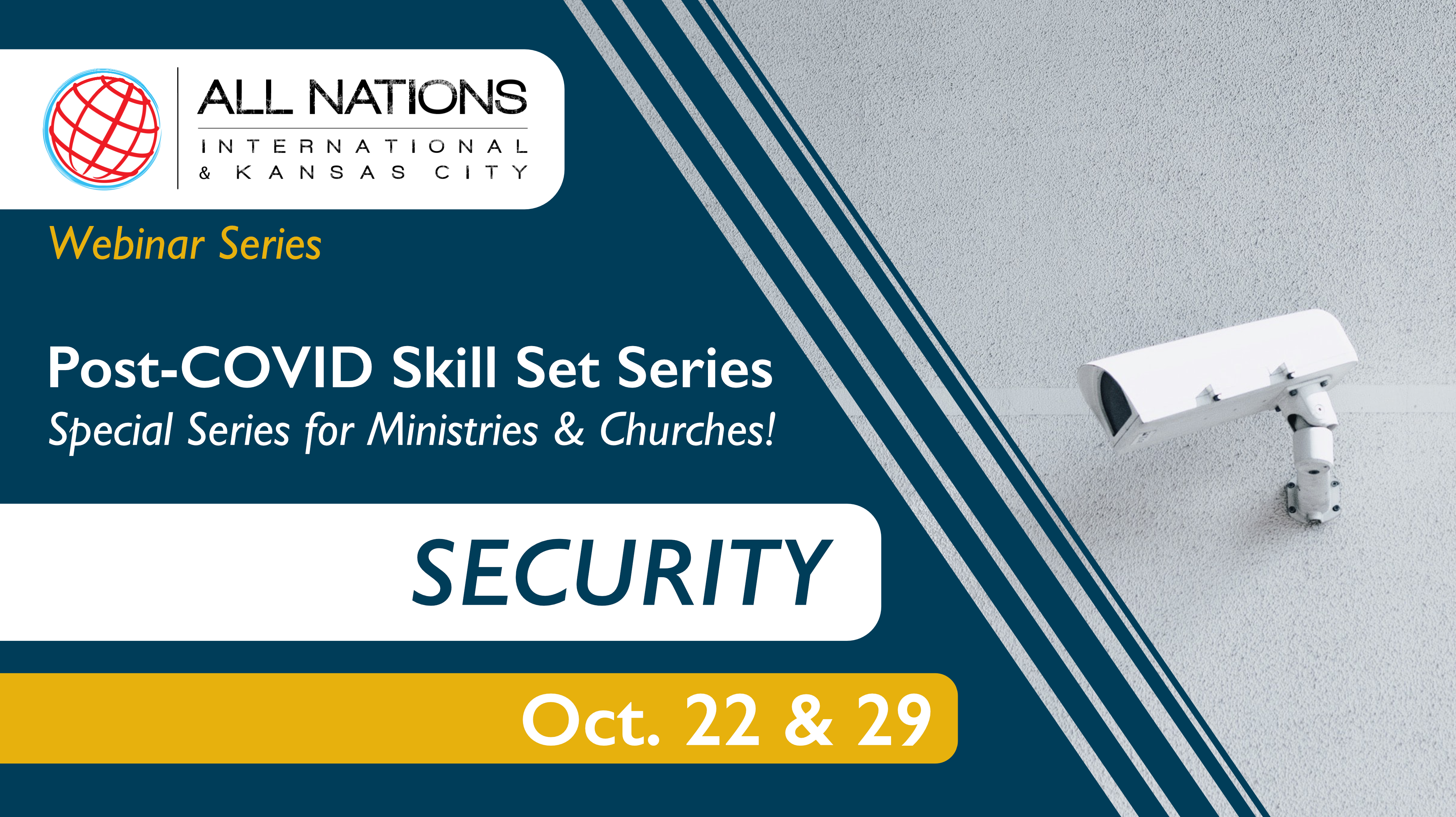 Map Unavailable