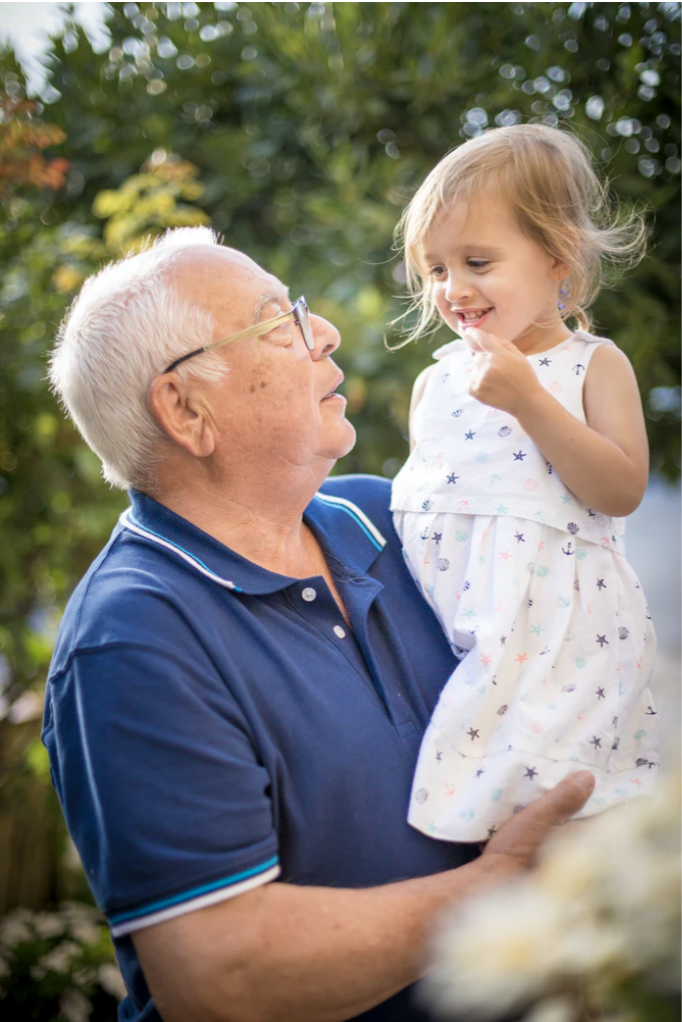 My husband and I left home 8 years ago with a vision and calling to see Muslims come to know Jesus in the Middle East. We were undoubtedly concerned about who would be God's hands and feet to our family members who had still not received Jesus.
God assured both my husband and I that as we put Him first and took on His will for our lives specifically, that He would take care of our loved ones and their need to know Him.
Since being overseas many of our loved ones have come to faith or had genuine encounters with Jesus! It's been incredible to hear as each miracle unfolded.
I never imagined I would be telling my dads story… at least, not like this.
Praying for My Dad
I personally came to faith 16 years ago and immediately started praying for my family. I prayed for my dad especially. He struggled for years with alcohol. I remember feeling so broken and helpless and just wanted my daddy back. I cried and, along with my closest friends, prayed and believed together for his salvation and for him to stop drinking.
A miracle happened. God gave me the gift of my dad who suddenly stopped drinking cold turkey. In 15 years the man who I had mainly known as an unpredictable alcoholic slowly became a precious, gentle man who treated me like I was incredibly special to him. We would go on to develop a sweet friendship. We'd talk daily, and the sadness I felt from our past relationship would turn into constant jokes and joy.
In the years to follow we would have conversations about God and about my heart for missions. His heart would slowly soften towards the church and my new life.
Sudden Loss
On July 15 at 5am, I woke up to feed our two month old son. My first instinct was to check on my dad who hadn't been feeling well. We exchanged messages back and forth and I urged him to go to the hospital. When he agreed I stopped and prayed, "God, don't take him until He knows you."
An hour later I received a phone call from my mom. She was frantic and I couldn't understand a word. I knew he was gone. She had driven my dad to the hospital, and as soon as they arrived he became unresponsive. She ran for help. They started CPR, and it all unraveled before her eyes.
In my life until that moment I had never experienced a pain so deep as I did that day. I had sat with hundreds of Syrian refugee families, heard story after story of this kind of pain and much worse but never experienced it myself.
Assurance from God
Later that day, I found myself alone with God. All I could muster through the grief was, "God… what is this?" This wasn't how my dad's story was supposed to end. Where was the great salvation victory? Where was my answered prayer?
Then He spoke these words to my heart and I'll never forget. "Seek first the kingdom of God and all these things will be added to you. You sought me first and I added this to you."
I felt God showing me that all along He heard my prayer, and all along He loved my dad more than I ever could and was drawing my dad to Himself. He reminded me of the moment my dad told me he believed in what Jesus did for him and acknowledged his need for forgiveness. He showed me a picture of my dad waiting on the front step of our house talking to God in his last moments before driving with my mom to the hospital. Later that day my mom shared with me that he had read the bible through and through. God assured my heart with all certainty of my dad's salvation and that I will see him again.
This is a salvation story that needs to be told, like all others we share. And more importantly, I want to remember that as we do our best to seek the Kingdom of God first and His will for our lives, He will most certainly take care of the rest.
—
The missionary who wrote this blog is about to return to the Middle East and continue working with Syrian refugees. They have seen incredible fruit as they have joined meeting physical and spiritual needs. If you wish to invest in this ministry, CLICK THROUGH HERE TO GIVE TO PHYSICAL NEEDS OF SYRIAN REFUGEES.
—
This post was written by an All Nations missionary to the Middle East. Her identity is not being shared for security reasons.