APEST for Missions Accelerator
01/28/2021 - 03/04/2021 1:00 pm - 2:15 pm CST
All Nations in cooperation with 5Q (5qcentral.com) has developed a 6 week course on the integration of the 5 fold ministry (Apostolic, Prophetic, Evangelistic, Shepherding, and Teaching) into missions from the beginning.
OVERVIEW
We believe that APEST is one of the keys to unlocking and unleashing the potential held in the Body of Christ as a whole, as well as a main tool to mobilizing and maturing disciples. As we start new initiatives, we will engage APEST to grow in awareness and reimagine the possibility of Kingdom impact and also go deep into practical application, so that we can reactivate the potential of the body of Christ.
In these 6 sessions, we will start with an overview of APEST as a whole and APEST as it pertains to missions and church planting. We will define what we are aiming towards and get clarity of definitions and understandings. We will then shift into building team around APEST and get practical in the way we establish the Kingdom of God, so that all 5 functions of APEST are present, thriving, and multiplying.
OUTCOME
At the end of 6 sessions the participant/team should be able to have an awareness of APEST as a whole, how it works as a team, and how it can be used as a framework to see your target community, start new initiatives, and transform society. You will be able to come away with practical application tailored to your team/community with a bag full of tools to implement APEST and a path forward.
WHO
This Course is for movement-ready leaders, missions and church planting teams, organizational/denominational influencers, and anyone ready to make disciples in their own context.
TIME FRAME
6 Session Course over 6 weeks (1 session per week) starting Thursday January 28 and ending Thursday March 4, 2021
COST
The participant cost is $300 per person.
CONTENT OVERVIEW
>5Q Foundations (Session 1)
This session gives a deep dive into 5Q concepts and content. We will explore APEST as embodied in Jesus, given to the Body and expressed in disciples. We will touch on the diversity of APEST, rooted in unity, and growing towards maturity.
This session also draws out the functions of APEST found in missional and church movements that give us a foundation of what we are aiming for as we start new initiatives.
Ephesians 4:1-16 overview. Unity, Diversity, and Maturity.
Exploring context and implications for today
1.2 Generative and operative gifts within Apostolic Movements
>APEST Teams (Session 2)
We will look at how Jesus operated and gathered His team. We will dive into the teams that Paul had while he was planting the Gospel in new areas, the functions of each team member, and the reason we need one another.
Jesus' ministry: To establish the Kingdom of God (A), He demonstrated the KoG (P), Invited people to follow Him into the KoG (E), and then taught His followers (T) how to live in the KoG within community (S).
A dissection of Paul's team. He was not alone. How did he plant the Gospel in new areas within a team? Discovering APEST within Paul's teams.
Contextualizing to your context and culture. Planning to bring all APEST functions into team activities and community outreach.
>Apostolic (Session 3)
We will dive deep in how to multiply disciples, leaders, and churches from the beginning. And we will learn how to activate APEST gifts in the community, so that true transformation can happen.
APEST as a lens into Community. Looking for people and places where God is already at work: APEST present in Creation.
Multiplying disciples: Setting up organic systems. Disciple Through vs. Disciple At. Coaching Disciple Makers
>Prophetic and Evangelistic (Session 4)
We use the prophetic to start – in prayer and in finding a problem in the community to solve. And then we will jump into the evangelistic as we look for people of peace and discover different tools to use to find them.
Prophetic – Grounding the team in covenant. Extraordinary prayer. Using the prophetic as a lens to find the pain point in the community.
Evangelistic – Finding Persons of Peace. Using tools to find persons of peace. Working through people of peace to impact the community.
>Teaching and Shepherding (Session 5)
We teach people to obey the commands of Christ. We will look at the early church, what was being done and taught, and how we can implement those, and what tools we should use to teach.
We will then look at how we gather people into churches, remain in networks, and connect people through practice and loving obedience, so we can help people discover truth.
Teaching – The Great Commission tells us to teach others to obey the commands of Christ. What are the commands of Christ? How do we teach to obey? Training pathways: A/A matrix. Education, Equipping, and Experience. Look at what was done in the early church – Acts chapter 2.
Shepherding – Gather into simple churches and remain in networks. Psalm 23 journey within community. Moses and Jethro: Exodus 18 model to take care of each other.
>The Plan (Session 6)
Session 6 is all about the practical next steps you can take as an organization or team to implement the strategies in a way that is contextualized to your context and culture. We will take you through a planning framework, so missions and church planting teams can get off the ground, be sent, and see the Kingdom of God come on earth as it is in heaven.
1.1 Finding APEST within the community. Redeeming unredeemed gifts.
1.2 Planning Framework for missional and church planting teams
What people are saying about the course:
"I am new to the APEST model of ministry but this training provided a fantastic background and foundation to think more deeply about how the biblical model of APEST could apply to my current ministry context. The illustrations and stories that were shared were very helpful, relevant and applicable to my situation overseas. I was also pleasantly surprised to find that APEST is not another personality or gifting assessment but a way to view ministry and think about the strengths and weaknesses of individuals, teams and even people groups and nations, in order to see a unified yet diverse and mature body come forth."
Nicole – Missionary to Indonesia
"I very much appreciate the DMM practitioner perspective that Joshua lends to the 5 fold equipping gifts APEST course.  Often, APEST can be confused with another personality test.  Here instead, he speaks from scripture and experience to give appropriate gravity to God's gifts to the Church."
Michael – Missionary to South Africa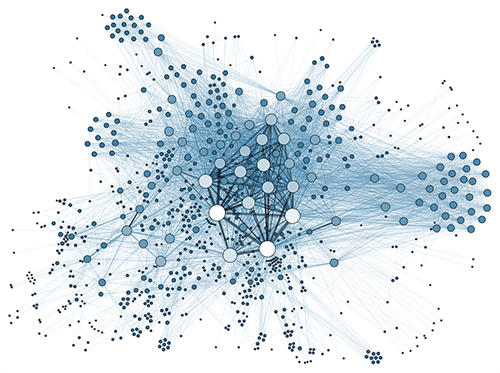 Map Unavailable