T-Shirts
Three Designs, Four Colors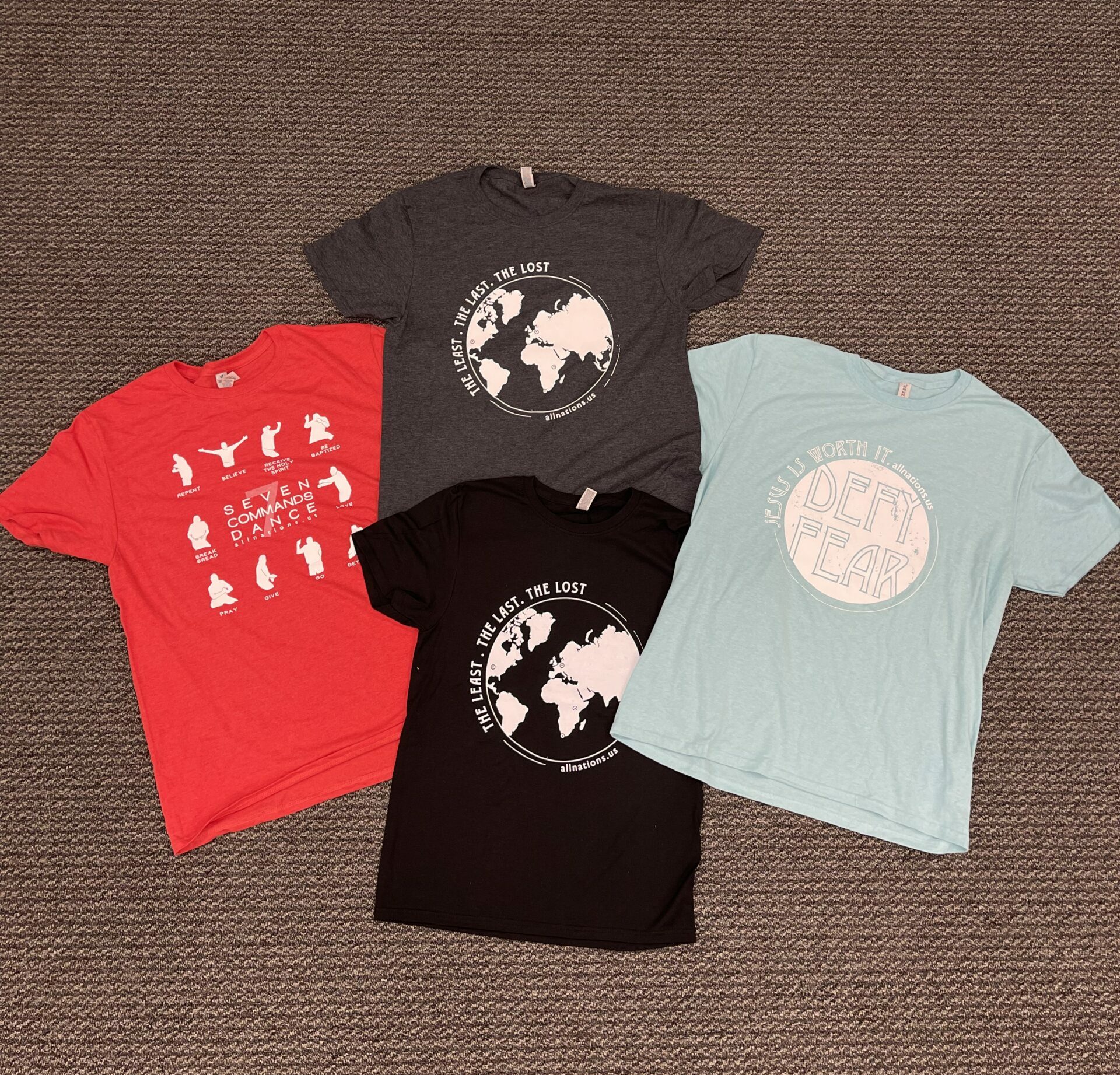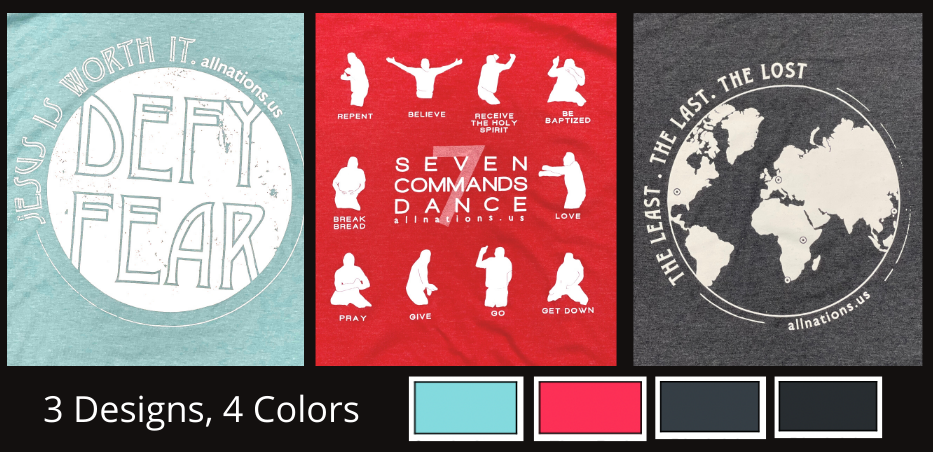 Three All Nations T-Shirts:
1. Defy Fear
2. The Least, The Last, The Lost
3. Seven Commands Dance
All Nations t-shirts have a kingdom message and feel great to wear. Each t-shirt design comes in four colors: red heather, aqua heather, charcoal, and black.
Details, prices and ordering options can be found on the order page.
Order T-Shirts