People of Peace
How to reach your Muslim neighbors
You've heard much bad news about Muslims. But, did you know there is good news, too? More Muslims have come to Jesus in the last 15 years than in all of history! God is at work and He is inviting us to join Him.
Muslim refugees are coming to our cities and even some are coming to our neighborhoods. They are lonely. We can be their friends. They are broken. We can connect them to healing. They are seeking. We can introduce them to the One whom they seek.
Learn how to reach your Muslim neighbors
We can be part of the great move of God during this current window of openness to draw Muslims to Himself. We don't need to be experts in Islam to reach our Muslim neighbors. We just need to be willing to listen, to learn and to show them the love of Jesus!
In this 5-session training, you will:
Hear stories of how God is at work among Muslims
Get a grasp of the basics of what Muslims believe
Discover the Biblical foundations for how to love Muslims
Practice using easy tools for sharing our faith and making disciples
Pray in community for the Holy Spirit to lead us to the people of peace among our Muslim neighbors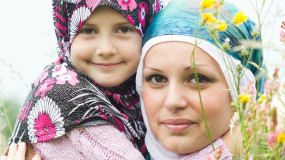 01/16/2021 | 9:00 am - 4:00 pm
Become comfortable engaging your Muslim neighbors and friends in conversations about the person of Jesus in this day-long, interactive training.