Global Greeting Cards
Designed by an All Nations Missionary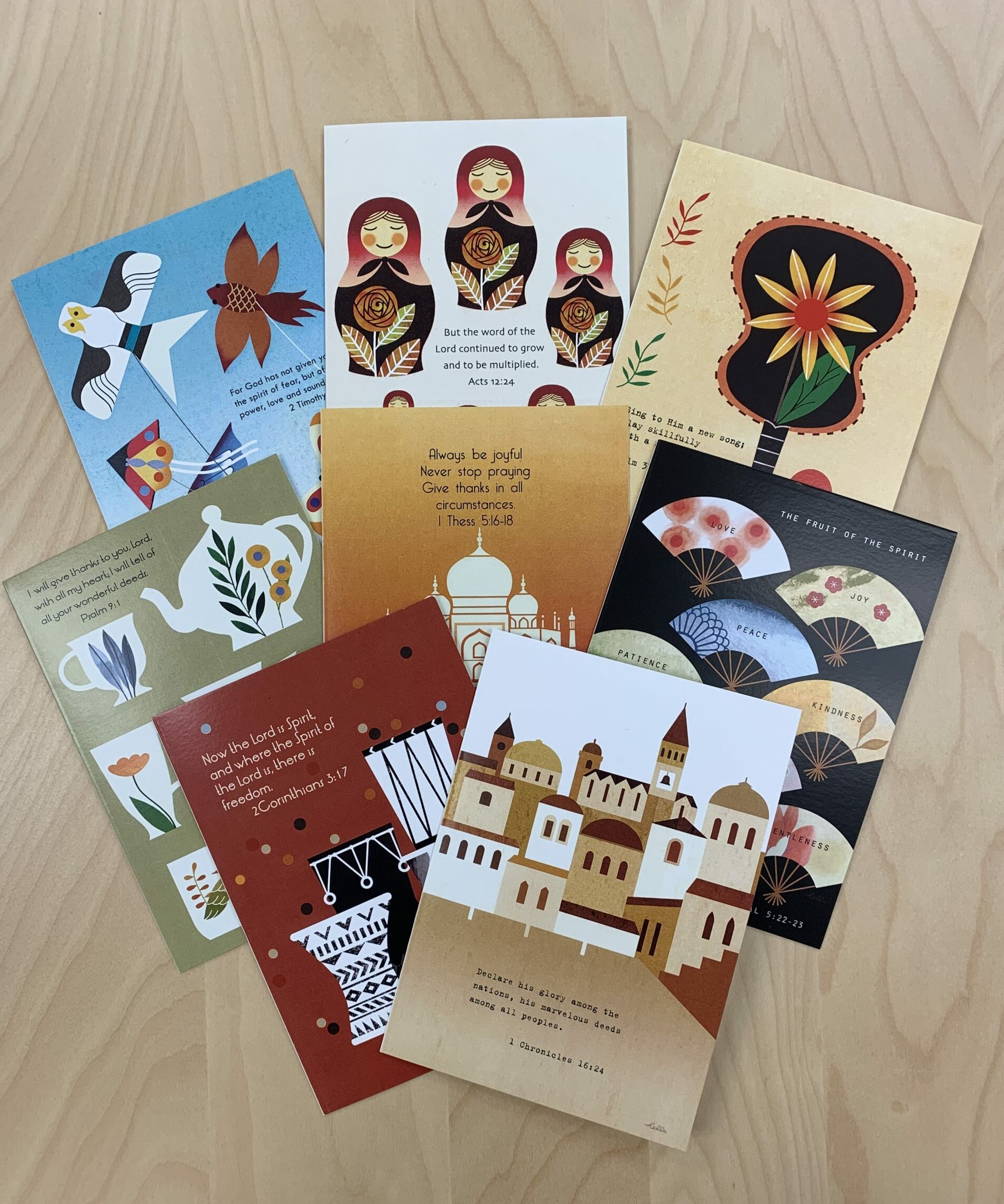 All Nations has designed beautiful global greeting cards.
Each set has eight 5×7″ cards that represent different nations / cities / countries and have a scripture verse. The insides are blank.
From left to right, top to bottom, in the image to the right, the cards have these themes: China, Russia, Mexico, England, India, Japan, Africa, and Jerusalem.
Order Global Greeting Cards