Senders University – Olathe, KS. Sept 2023
09/22/2023 6:00 pm - 9:00 pm CST
Senders have a high and lofty calling in Jesus.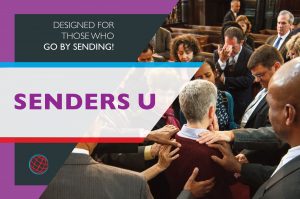 Paul says in Romans 10:15, "And how will anyone go and tell them without being sent?" Senders are crucial to seeing the Great Commission accomplished.
The problem is that while we have historically placed a great deal of emphasis on Goers, we have rarely recognized, called out, encouraged, or trained the Senders.
Senders University (Senders U) is designed to explore why Senders are an important part of a team and give ideas on how they can be involved in taking the good news to the last remaining unengaged and neglected people groups on earth. Some of the topics covered include:
The Biblical mandate for sending

Sending team roles

Culture shock

Secure communication with and about your missionaries

Member care
We are all called to step into a role in the Great Commission.
We would love to help you be even more intentional this year. You may have a unique opportunity to identify and build up/guide your church/those in your sphere — those who are sensing or haven't yet learned they are wired for this. They're waiting for you to do your part.
Date: September 22 & 23, 2023 This is a 2 day event
Time: Friday 6:00pm-9:00pm CST & Sat 8:30am-1:00pm CST
Location: LifeMission Church, in the "Barn"
16111 S. Lone Elm Rd.
Olathe, KS. 66062
Virtual attendance is available upon request (live participation only, no recording of the event will be available.)
Price: Free!
Register: Register HERE
Lite refreshments provided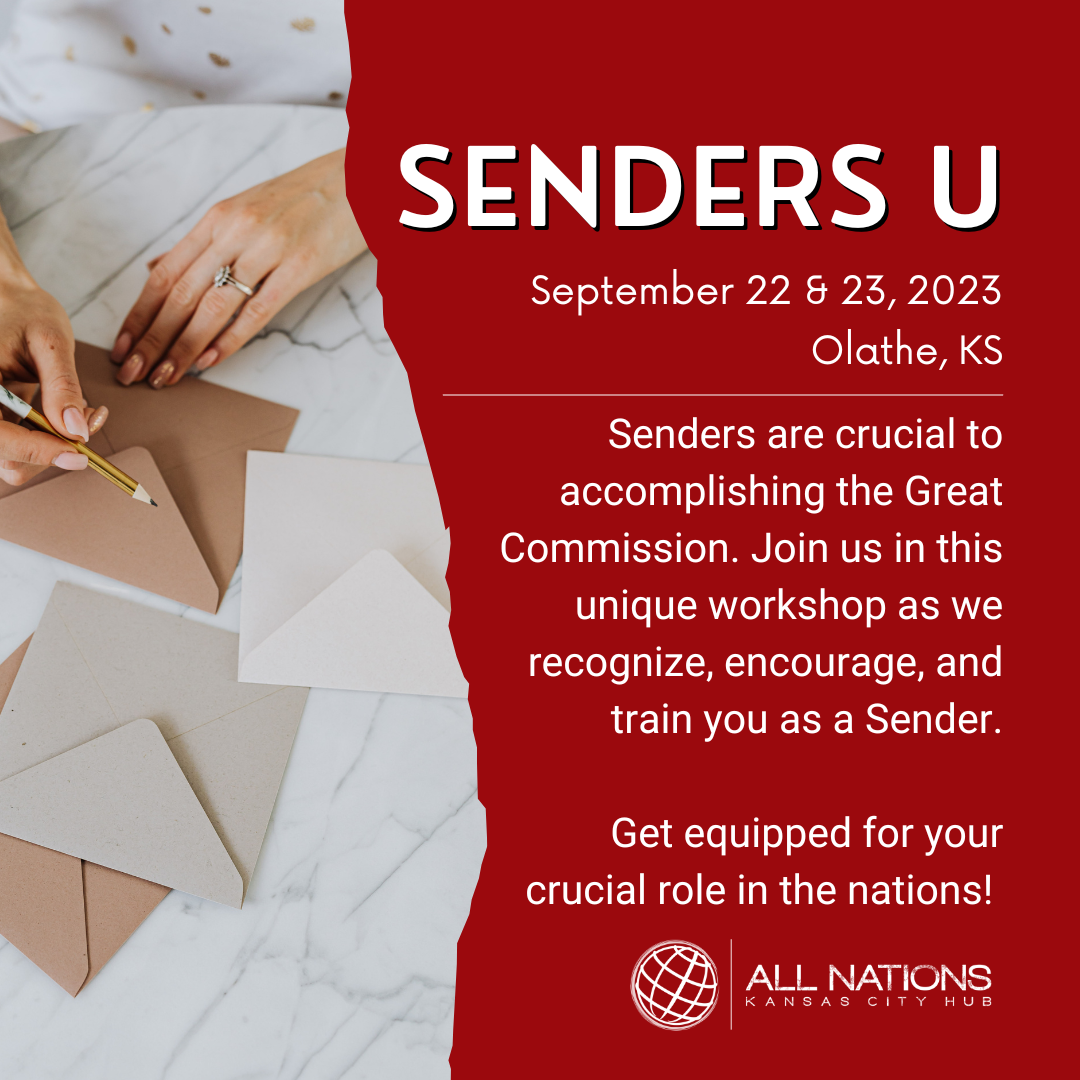 Date & Time
09/22/2023
6:00 pm - 9:00 pm CST
Add to Google Calendar
Location
LifeMission Church
16111 S Lone Elm Rd
Olathe 66062
Map Unavailable