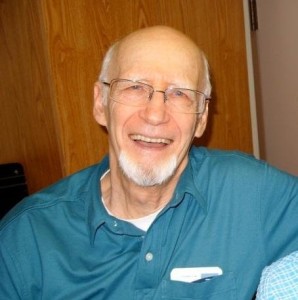 George Patterson was a spiritual giant in more ways than one. This missionary and church planter, expert in church growth, coach and mentor, story-teller, author, and expert trainer – to name a few of his titles – passed away this morning. We at All Nations owe so much to him and his training and mentoring over the last 20+ years.
When All Nations first began equipping cross-cultural workers for the mission field, George didn't just offer his wisdom – twice a year, he actually came to us and spent an entire week, doing hands-on training with our people! He sowed into All Nations with his life, his passion, and his expertise. To this day his training shapes us. Core concepts such as the Seven General Commands of Christ, "just-in-time training" and mentoring chains are still at the forefront of our equipping today.
Personally, I loved his enthusiasm, combined with his humility. I will never forget when he stood and cried out "Importantissimo!!!" when he wanted to emphasize a point. He was passionate, but also humble – always open to hear the perspective of our people, learn from them, and coach them.
Thank you, George, for investing in us and in the Kingdom. We have seen the Lord bring so much fruit in movements, through your guidance. We can't wait to see you again on the other side!