On Giving Tuesday, May 5, 2020, we asked people to give to the work of All Nations' frontline missionaries who are actively responding to the COVID crisis, seeking to address both physical and spiritual hunger. We received a bit over $4000. 100% of those funds have gone to our missionaries who are actively providing relief in response to COVID.
Through this relief, our frontline missionaries are bringing the hope of Jesus to those filled with fear and despair. This is the final of four reports from the field relating how these funds have been used, from Miriam*, who serves with to South Asian Church Planters, in South Asia.
Villages in South Asia: Satisfying Hunger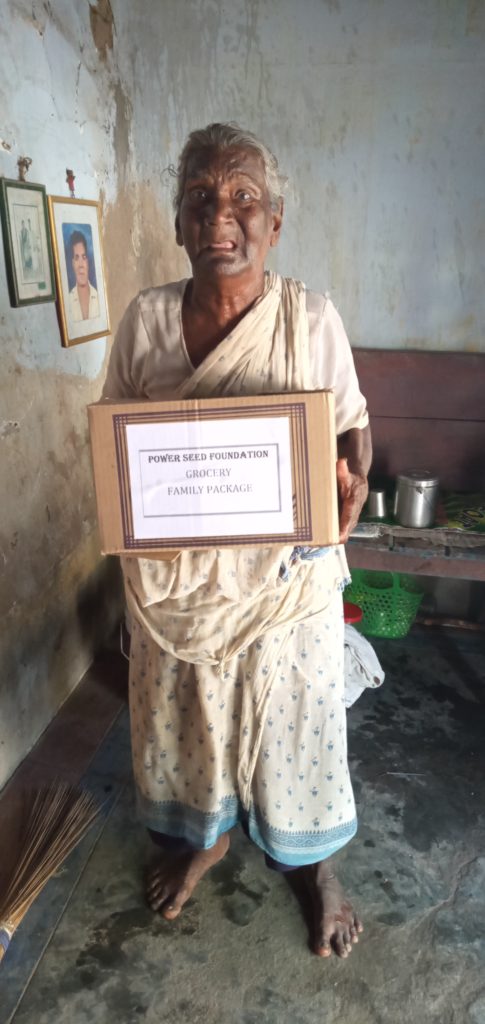 80% of the people in our area work for daily wages, and none of them have work any more due to COVID19. Even those with businesses have seen their income go down. This financial lack gets bigger every day, especially to those who already live below the poverty line.
Physical Hunger
The financial support our team of church planters received from All Nations came as God-sent gift. It allowed us to do our third food distribution, during which we were able to purchase basic food for 80 families. We delivered fresh cooked meals to people in a villages, especially to the elderly. We drove into the villages and surprised the people with a meal or with a food package.
In some villages, there were people who were literally fighting to get to the food. After they finished their meal they told us, "We didn't have lunch due to our lack of finances. And now you gave us this food to get some energy in this burning hot sun." In some cases tears were rolling down people's cheeks.
Spiritual Hunger
After distributing food in these villages we went back to share the story of the Good Samaritan. We wanted the people to see how God came to this world to help and save people. He is like the Good Samaritan in the parable, they can be compared with the affected person, and Covid19 with the robber. God wants His children to be like Him and help those who are in crisis no matter who they are. The compassion of God touched many and they thanked us for the story with all their heart.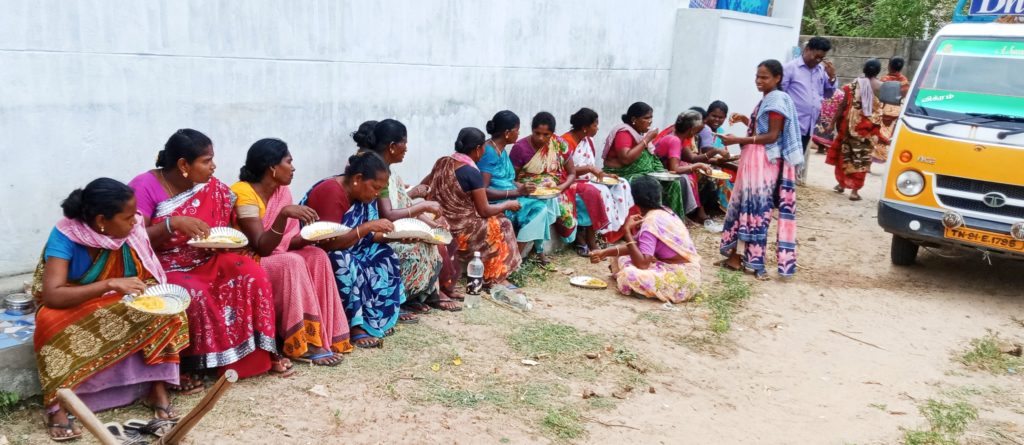 We count it a privilege to help people in need, since God takes great joy in it. Because there is still hunger, we plan to continue distributing food. We have named this food distribution project the Hunger Project, since we want to satisfy both physical and spiritual hunger. We follow up all food distribution efforts with disciple making and church planting among the villagers whom God has prepared.
—
If you would like to link arms with frontline missionaries who are bringing the hope of Jesus to those filled with fear and despair, you can still
give to this fund here
.
*Name changed for security