Happy Father's Day! We want to celebrate today by sharing stories straight from some of our missionary dads. How have our missionary dads experienced God's Father heart? What are some of the joys and challenges of being a dad on the field?
Enjoy glimpses into the lives of these wonderful fathers.
A New Dad in the Czech Republic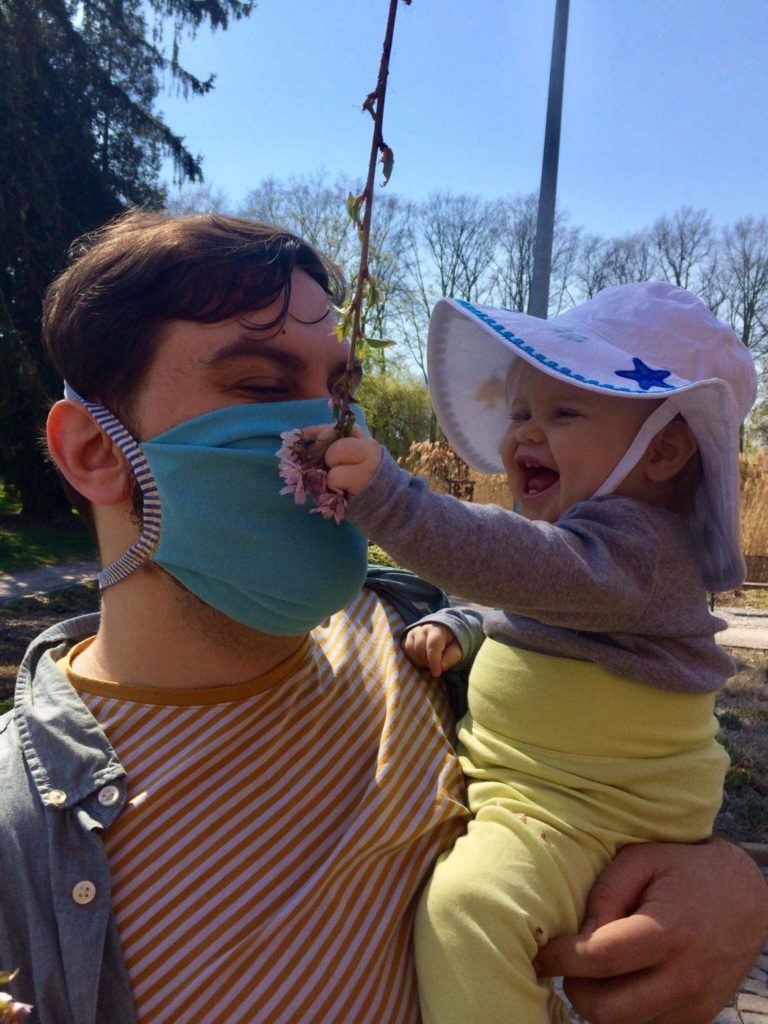 Missionary Dad: Keifer (from USA)
Kids: Miriam (1), and another on the way
How has knowing God as Father affected you and your work as a missionary?
Knowing God as a Father, honestly, is the reason we are here at all! For us, all of our big (and often small) choices stem from knowing God this way, and being able to go to Him with our "stuff". We know that if he tells us to do something, it's good, even when it seems totally crazy or like way too much work. We've made a lot of choices that we never would have made otherwise because of his leading, in parenting, ministry, and life.
What are some joys and challenges of being a missionary dad?
We haven't been parents terribly long, however in my opinion the hardest part is the same as the most blessed part. We don't have any blood-family here, and that can be really hard having kids, especially in the first few years.
But where we don't have "flesh and blood relatives," we've seen God provide sisters, brothers, and mothers and fathers for us, and spiritual grandparents, uncles and aunts for our kids. It's really really cool!
In another way, not having the normal people we would ask a lot of our urgent parenting questions to has made it way easier to turn to our heavenly Father in prayer rather than to Google, or another person. (Not that we don't call our parents about it too).
Taking His Kids to Work in Eastern Europe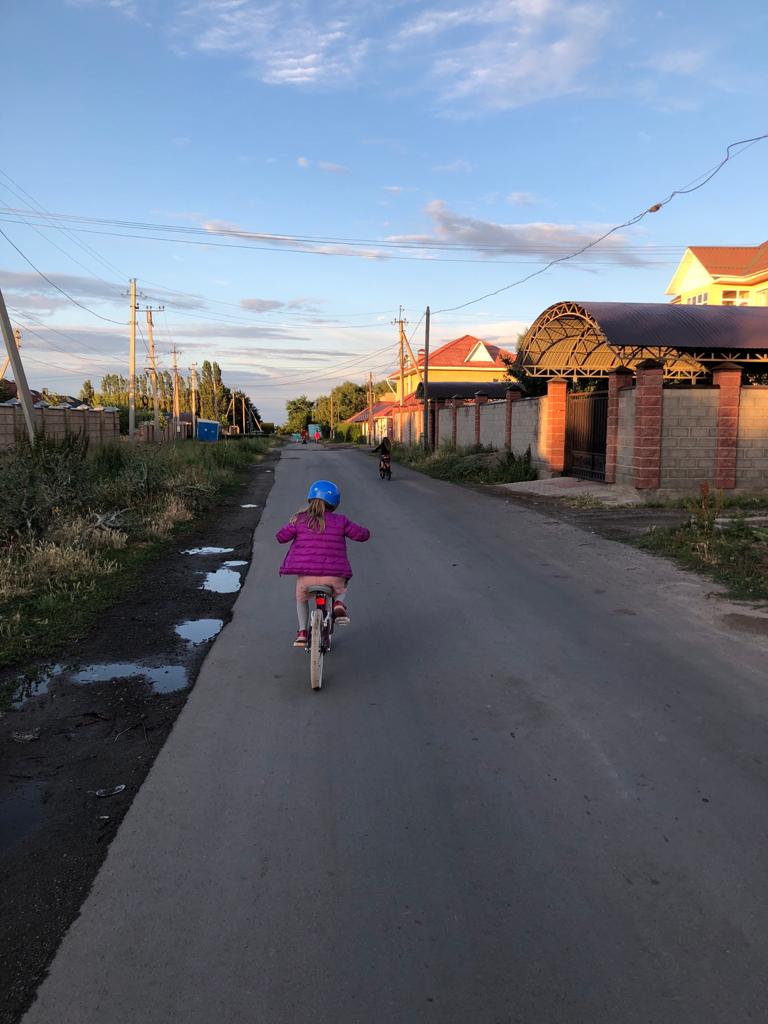 *Missionary Dad: Doug (from USA)
*Kids: John (13), Emma (11), Sarah (9), Julie (6)
*Names changed for security
One of my favorite things to do is to take one of our kids with me to work. I work with farmers, so the kids get to meet the farmer, their families, and help me do hard work in the fields. This is really great, as it gives me some one-on-one time with our kids, and allows them to see what I do each day. This gives them a bigger picture of why we are here and helps them feel more part of our work.
Our kids are the biggest ice breakers. There is a definite difference in how people respond to me if I am alone, or if one of our children are with me. So many walls and barriers break down when locals see me with my family. The people here are very friendly and love kids.
What is a funny story from your experience as a missionary dad?
We have been to the Middle East, and a very common type of yogurt was somewhat sour tasting. It tastes great with honey. When we moved to this country, we found a similar tasting "yogurt" and often bought it. After a short time of language lessons, we found out we were actually eating sour cream.  We now buy actual yogurt!
Showing the Father's Love in the Netherlands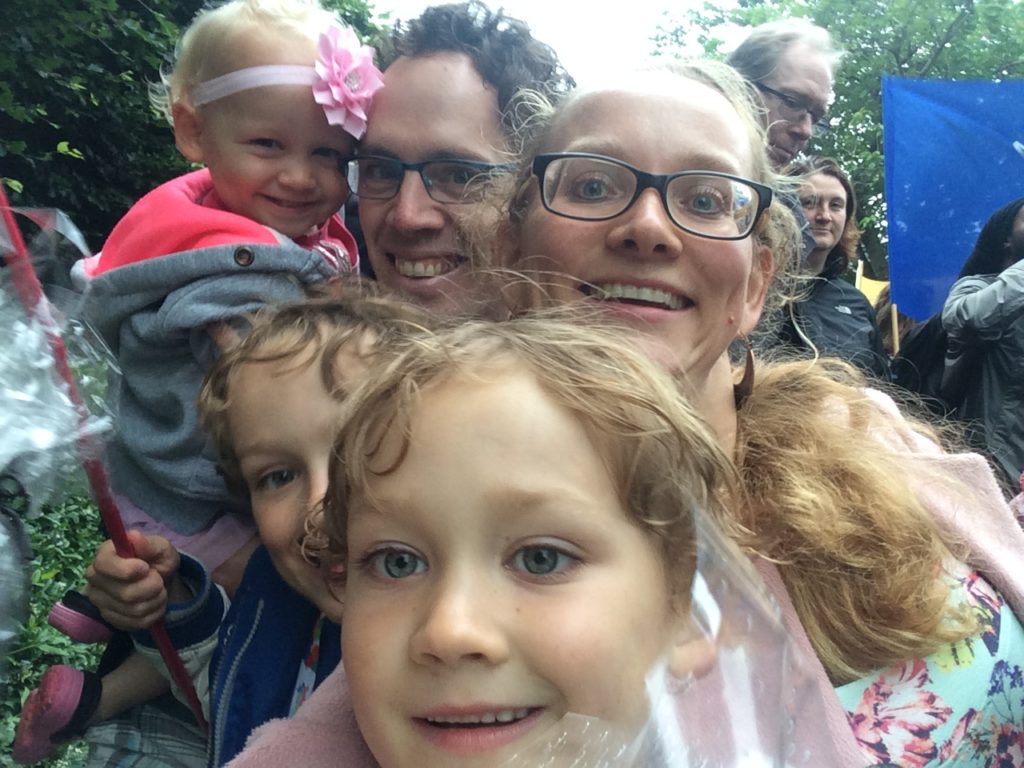 Missionary Dad: Jonathan (from the Netherlands)
Kids: Mica (10), Judah (7), Salomé (3)
Location: The Netherlands, and globally through Business for Missions
How has knowing God as Father affected you and your work as a missionary?
I came to Christ dramatically with an encounter of the Holy Spirit who showed me the Fathers love. That has been the core of my walk with God: knowing I am loved child of Him. I try to be that father for my kids.
What are some joys and challenges of being a missionary dad?
It is a big joy to bring my kids along when we minister and travel. My challenges are similar to many others' challenges: balancing time and energy.
Shepherding Kids through Challenges in Japan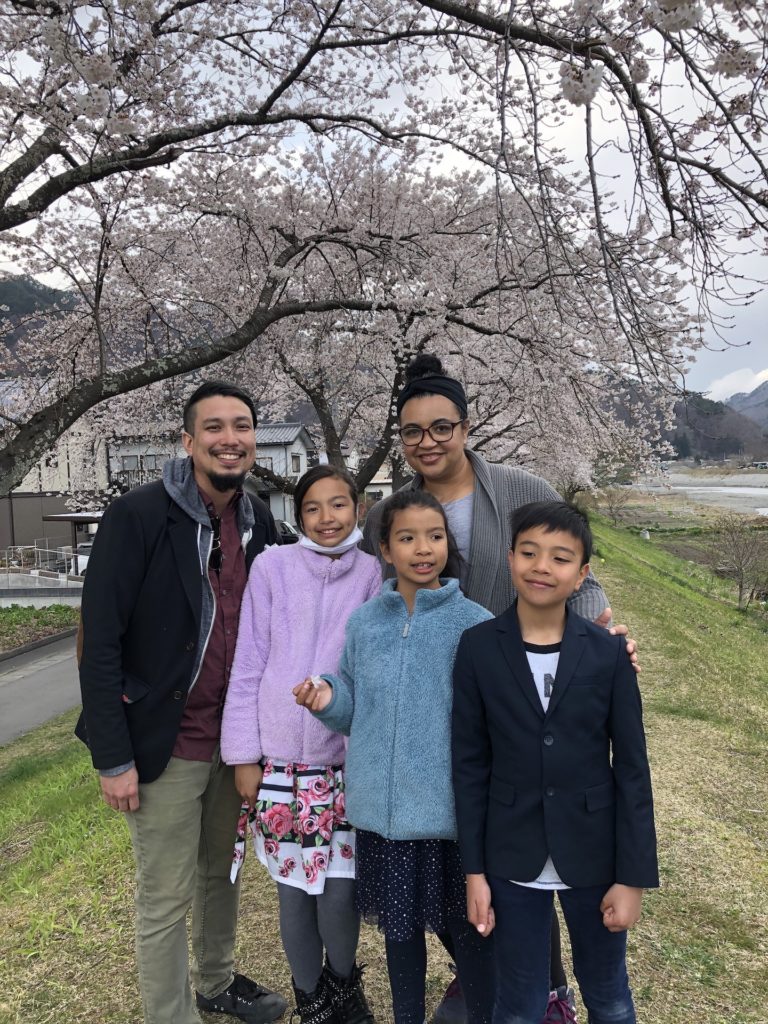 Missionary Dad: Ken (from USA)
Kids: Ivy (11), Moses (9), Sophia (7)
What is a challenge of being a missionary dad?
This is very fresh & raw, but a challenge I'm going through as a father is watching my kids suffer the same way I did at their age. Our oldest is going through some bullying at school and is having stomach pains due to anxiety.
My wife and I are very aware of the situation and talk and pray regularly with Ivy about it. We pray for the joy of the Lord to be our strength.
Language and Laughter in Germany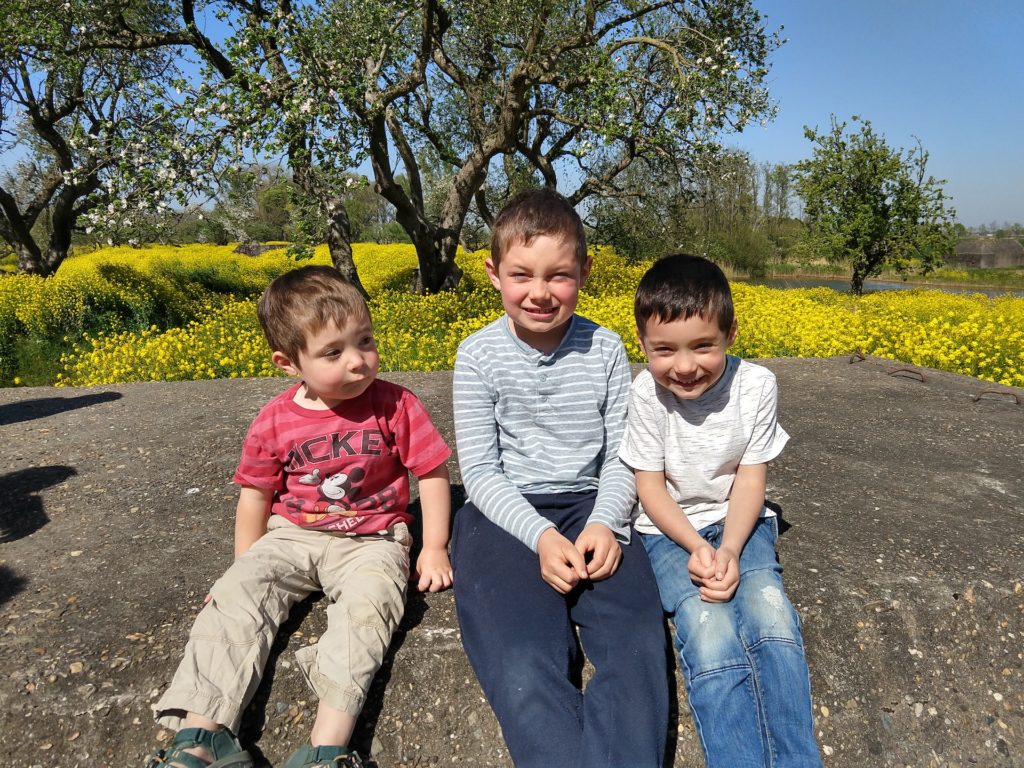 Missionary Dad: Charlie (from USA)
Kids: Micah (8), Ivan (6), Seaver (3)
How has knowing God as Father affected you and your work on the field?
Just like I want my boys to come to me with their struggles, questions or just to sit with me so my heavenly Father wants the same from me. He wants to be the first one I come to. He wants to carry my burdens because it sees how much it weighs me down. He wants me to listen to him. He wants me to obey. He wants me to experience his love.
What are some joys and challenges of being a missionary dad?
All three of our boys were put into a regular Dutch school. It has been both amazing to see them learn language and make friends but at the same time hard to watch them struggle to connect to other peers and communicate well. Our oldest has had the easiest time of it. He is nearly fluent, and I love to hear him chatting away with his friends. Our youngest two have had a much more difficult time with speaking.
I sometimes think to myself, "What I have done to my boys?!" This would be so much easier for them in the US. But then God always reminds me that they are not mine, they are His. He did not only call me and Paige to this place but also my boys and He will care for them.
What is a funny story about being a dad on the field?
A fews weeks after my middle son, Ivan, who was 4 at the time, started school I had a particularly big shock. I was picking him up after school and I saw his class coming out of the building. I finally saw Ivan with a big smile on his face and I waved and smiled back… and then I looked down to his legs and saw he had no pants on. Just underwear.
I came to find out later that the 4 and 5 year olds do gym normally just wearing underwear and Ivan was not interested in putting his pants back on. So they let him just do the rest of the day in underwear. That would never happen in the US. But it was no problem here.
Intentionally Investing in Teens in Romania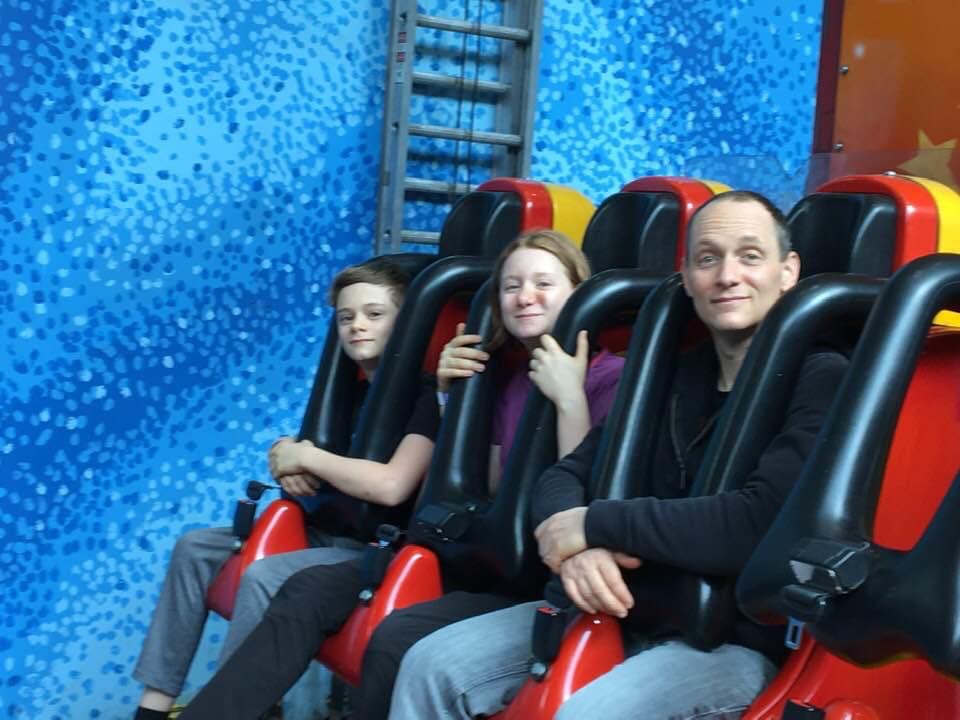 Missionary Dad
: Kevin (from Canada)
Kids: Kasey (14), Ethan (13)
How has knowing God as Father affected you and your work on the field?
The story of the prodigal Father from Luke 15:11-23 is interwoven into every aspect of our ministry here. Our primary method of gospel sharing is by telling the parable from Luke 15:11-23. Romanians who are weighed down by sin, good works and religious tradition are set free by the good news of a loving, joyful Heavenly Father waiting for them to come back to Him.
We teach our disciples to respond to God's extravagant love by loving His Son Jesus and obeying Jesus' commands. Our gatherings or house churches are spiritual families submitted to our heavenly Father's leadership. We grow and develop leaders into spiritual fathers/ mothers who serve and lead by example, "not domineering over those in [their] charge." (1 Pet. 5:3a)
What are some joys and challenges of being a father?
Being a missionary living on the field gives me the freedom to make my own schedule, including intentional daily time with my kids. We are relationally connected and I have access to their hearts. It takes a lot of work to process daily struggles with attitude, sibling rivalry etc., but the fruit is evident in their relationship with Angie and I as parents and their relationship with each other as siblings. Time invested in family is always worth it.
One struggle is protecting our kids from the expectations that we or others have because of the mission work that we are involved in. Our prayer is for our kids to wholeheartedly chose to love Jesus for themselves, not because of the pressures or expectations put upon them.
Please share a story that brought you joy as a missionary dad.
In 2016, some friends from America came to help blitz our Romanian city, Brasov, with the gospel. My kids, Kasey and Ethan, were eager to take part in the the entire week, including the morning trainings, afternoon prayer walks/outreaches and evening debriefs. They showed tremendous stamina and hunger at young ages. The participants would ask God for words of knowledge as we travelled to the different target neighborhoods.
One day, my daughter Kasey (11 yrs old at the time) received an impression that someone that we would meet that day would have a stomach ache. We talked to 40+ people that afternoon and faithfully asked everyone if they had stomach pains. Everyone responded negatively until the last person we asked that afternoon. We prayed for healing for his stomach and he was healed. He responded in repentance to the Jesus who healed him, followed by water baptism immediately after. God used the word of knowledge that my young daughter received to guide us to someone ripe for harvest.
What is a funny story about being a dad on the field?
We live in the centre of the Romanian Carpathian mountain range. When traveling, we drive through winding mountain passes in every possible direction. My daughter Kasey used to get car sick on long car trips. Angie is unaffected by vomit, but I instantly start dry heaving if I see, hear someone or smell vomit.
On a car trip a few years ago, Kasey started feeling nauseous. She asked me to pull over, but I was frozen in fear and kept driving. I finally managed to pull over but it was too late. There was vomit everywhere! Angie heroically stayed inside and cleaned the car, while I helped Kasey, who was covered in vomit, change, even though I was dry heaving the whole time.
—
Are you curious what the process is to go to the field with All Nations? Learn here about your journey to the field!