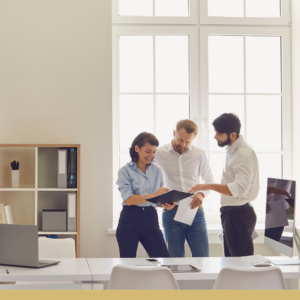 What is Creative Access, why do we need it, and what are some of its pros and cons?
Today, Christian witness is not welcome in close to 60 countries. In this global reality, God's commission to join Him in His loving pursuit of people from every nation remains. How then can disciples of Jesus enter and remain in these countries? As professionals, businesspeople, and students – or even servants (domestic worker) or slaves, as we see in the Moravians. All of these are ways of gaining 'creative access' to countries they would not be able to enter with a missionary visa.
We will be sharing stories of All Nations missionaries who have professions and skills that give them the legitimacy, natural relationships with local people, and valuable service they provide to those in their community. However, there can be downsides to pursuing this path as well. Below we share a few pros and cons to tentmaking (another term for Creative Access), shared by Dr. Phil Parshall in this presentation shared by the Zwemer Center.
Cons:
Employment prohibitions on witnessing
Time limitations on Christian ministry
Few tentmakers learn the local language
Contracts for work can be short term (1-2 years)
Charge of deception / lack of excellence in work
Lack of home church prayer support
Segregated living away from nationals / upper-class lifestyle
Inadequate spiritual guidance and fellowship
Pros:
Not being a 'professional' paid to preach
High credibility because of the occupation
Able to enter closed countries
Able to reach the educated elite
A professional and spiritual sense of achievement
Possible to be field partners with others in full-time ministry
Don't have to raise financial support
No cost to home church
These are issues that need to be considered and navigated wisely. For a critical perspective on tentmakers from someone who is a businessman and explores the 'lack of excellence in work' con, also check out the IJFM article, 'Don't Call Me a Tentmaker' by Gary Taylor.
Join us this month as we explore Creative Access by sharing stories from people using a variety of skills around the world to extend the love of God, explore questions to ask, and share what it means to be a Creative Access missionary with All Nations.